Your psychologist in Oslo
Psychologists in central Oslo with long experience
Short waiting time and easy online booking
High level of expertise - no referral needed
Open both day and evening
Our psychologists offer help with
Counseling
Self-development and life struggles
Extensive experience
Counseling and tools
Intensive therapy
Compound difficulties Focused and intensive therapy
ISTDP and EFT
Couples Therapy
For all couples
Depth-oriented perspectives
Advice and guidance
About psychologist work
Psykologvirke offers psychological help for all issues from our premises in Oslo, as well as all over the country via video therapy. Our psychologists have extensive experience and help with everything from self-development to in-depth therapy for individuals, couples and companies.
Therapy with a Psychologist
You do not need to make any preparations before you come to therapy with us. Our psychologists will meet you where you are. You can expect us to be friendly, active, supportive, challenging and skilled. We have specialists in most fields and our staff consists of a number of experienced psychologists - in the middle of Oslo.
PARTY THERAPY AND COOPERATION THERAPY AT PSYCHOLOGIST IN OSLO
We have a solid environment for couples therapy with international trainers, regular group guidance and broad experience. We offer couples therapy for couples in all phases of life and all types of cohabitation challenges. Get couples therapy in Oslo or via secure video solution all over the country.
The trauma center
At the Trauma Centre, we are building a competence center for trauma psychology. This includes patient treatment in line with the latest wave of effective and recognized methods, teaching and guidance by other healthcare personnel, as well as courses and conferences.
One of our goals is to increase understanding of trauma and how it affects us, as well as how this can be treated both in the individual and in society.
Choose your psychologist in Oslo 
 Everyone who works with us is part of a mature and up-to-date professional environment that conducts continuous professional development and self-development. Such we present the best of professional knowledge and ourselves as whole people in the face of small and big challenges you may have.  
Get started quickly by pressing the "book an appointment" or "select and book" button in the top menu. Follow simple steps, choose a psychologist or let the system choose for you. If you want us to hand-pick a psychologist for you, send in the contact form via "new client" in the top menu.

Jonas is a psychologist specialist and therapy supervisor at Psykologvirke. He offers therapy for most clinical problems.
Ivar is the founder of Psykologvirke, a specialist in ISTDP and primarily works with clients with long-term and complex difficulties.
Hilde is one of the founders of Psykologvirke, a specialist in clinical psychology with tons of intuitive and formal knowledge in the art of psychotherapy.
Dimitrij offers individual- and couples therapy. He is a writer and national expert in emotion focused couples therapy.
Christian is a specialist in psychology, an expert in therapeutic work with adults and intensive depth therapy (ISTDP).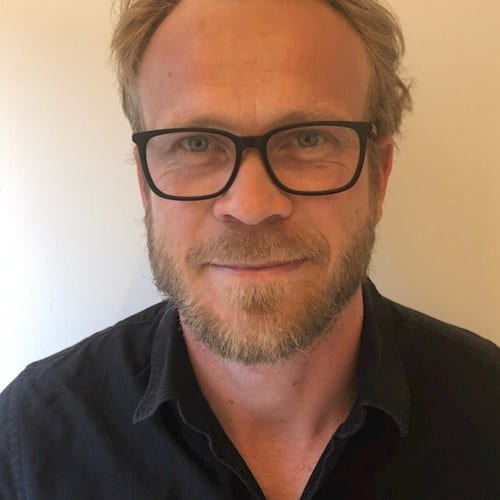 Per has tens of thousands of therapy hours behind him and has particular expertise in relationship difficulties and sick leave issues.
Private psychologist in Oslo 
Psykologvirke offers psychological help for all issues. From self-development to in-depth therapy for individuals, couples and companies. We offer the services from great offices in central Oslo or via secure video solution all over the country. With us, you can get a psychologist class without a referral. 
Location
We are located in venerable premises in the center of Oslo, right next to the Storting. Easy access via metro, tram or train stations at Oslo S and the National Theater. Here you will be met by our psychologists in a soulful environment.
Psychologist Oslo?
A very common Google search is psychologist Oslo. The vast majority of people need or can benefit from psychological help during their lives. We know what it's like and have heard most of it before. We welcome you with open arms, no matter what the problem is. In addition to being solid professionals, we are also a group of stable, wise and pleasant people.
We focus on what is important to you and take an active part in the collaboration to solve your challenges. Come as you are. The rest we find out together.
In the video below, our psychologist, Ivar Goksøyr, introduces you to Psykologvirke and gives you some clue as to what it is like to go to a psychologist with us.
Frequently Asked Questions