Psykologvirke offers psychological support for all issues and circumstances; from self-development to in-depth therapy for individuals, couples and businesses. 
We run a results-orientated practice with regularly scheduled consultation with experts and we strive to create an approach that is tailored to each individual.
We have years of experience and a high level of specialization in individual psychotherapy and couples therapy.
We are certified psychologists that work following recognized principles. We are located in venerable offices right by Stortinget / the parliament.
Following is a short presentation of our team, followed by a summary of our philosophy.
You can read detailed descriptions of each individual psychologist and schedule an appointment via our simple online booking system. online booking.
You can read more about psychologist as a lecturer and book lectures here.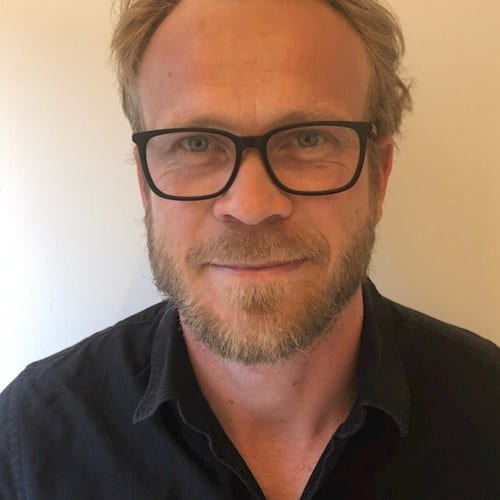 In order to become even better acquainted with our psychologists and to schedule an appointment, please use the button below.
You are free to choose to book a session with any member of our team that has available capacity. The wait time is short, and you don't need to make any special preparations.
Come as you are, and we will take it from there. You will quickly determine if this is right for you.
What can you expect from us?
You can expect that we are active, friendly, good-listeners, open, honest, direct, challenging, focused and skillful.
All matters will be taken seriously and treated with a high degree of confidentiality and with a high degree of professionalism. We are focused on what is most important for you.
Please use this link if you want to learn more about the general set-up for therapy at Psykologvirke. therapy at Psykologvirke.
You can schedule a single session, intermittent sessions whenever you need, or set weekly, biweekly or triweekly sessions. It is completely up to you how often and for how long you wish to continue therapy.
During the first session, together we will create a realistic picture of how therapy can help you and what will be needed to reach the positive goals that you have set.
Sometimes we can make a lot of progress in a few sessions, while other processes can take longer periods of time. Regardless, it is our clear goal to offer something of value to you from the very first session.
Our philosophy
Psykologvirke endeavors to support freedom and development of the individual, as well as healthy relationships between people.
Our core belief is that all people deserve good health, freedom, joy, good connections with others and to develop to their potential both in the professional and private realms.
We are committed to contributing our entire selves and the best expertise to helping people on their way, regardless of where their starting point is.
We are driven by the certainty about the difference this work can make for individuals, families and other people that share the fabric of their lives.
Much of our therapy and human understanding is summarized in this longer piece concerning how we think that therapy can help.
Private psychologist downtown Oslo - Why Psykologvirke?
What sets us apart from most of the private market is years of specialization in an intensive form of depth therapy where we can work more actively and effectively with compound states, when tools and techniques are not enough.
Additionally, we work from mainstream psychological base assumptions and are well-versed in a variety of methods. We work continuously to further our levels of competence through, among other things, regular seminars and supervision.
If you schedule an appointment with us you are therefore guaranteed to immediately be dealing with specialized, up-to-date and experienced psychologists, male or female depending on your preference, in the middle of downtown Oslo.
If you have already decided to contact us, you can send a request for further information or book an appointment online here..
How can Psykologvirke contribute to you as your private practice psychologist?
Our psychologists can work with everything from life difficulties of shorter duration (for example various crises and dilemmas) to anxiety and depression as well as more long-term difficulties connected to self-esteem and relationships.
No challenge is too big or small. We have encountered the majority of themes and issues.
If you are uncertain if your difficulties are suited for therapy there is only one way to find out - something we can address openly in the first session.
We offer couples therapy for couples in all stages of life, with both single sessions and continued treatment.
We adapt our methods to the client. Our psychologists in downtown Oslo are familiar with, among other things, psychodynamic therapy, ISTDP, PACT, emotion focused psychotherapy, existential psychotherapy, cognitive therapy, mindfulness and metacognitive therapy.
We can also offer coaching/consultation in connection with various career and life choices, as well as educational and seminar services, mapping of work environments, conflict resolution, measures to reduce sick leave, career orientated therapy, employee assistance programs, and leadership development.
We have both male and female psychologists at our offices in downtown Oslo.
What are the benefits of choosing a private practice psychologist?
Psykologvirke, located in downtown Oslo, is a private practice psychologist office. This means you will not need a referral from a physician.
By using the services of a private psychologist you are guaranteed psychological help with short waiting times so you can quickly get started before issues manage to develop further.
It is possible to make same-day appointments and you will have immediate access to an experienced psychologist of your own choosing, right in downtown Oslo.
There are no specific limitations within the treatment boundaries. These are some of the clear advantages in comparison with public psychologists.
What are the disadvantages with a private practice psychologist?
The disadvantage in using a private practice psychologist is that you must cover the cost of treatment yourself, unless you or your employer have health insurance. The majority of standard health insurance programs cover 10 therapy sessions with a private psychologist.
Many employers have health insurance for their employees. In some cases, an employer can also cover the costs of therapy outside of health insurance plans.
If you pay yourself the expense may be tax-deductible (see taxation law §6-83) You can click this link for further details concerning alternatives for both public and private psychologists in downtown Oslo. Public and private psychologist in Oslo
We wish you all the best with the important project you are embarking upon. We are more than willing to contribute.
If you wish to visit the main page of Psykologvirke please click here.